In 2010, on the occasion of our 40th anniversary, my husband and I analyzed our quality of life in Sweden. What did we still want to achieve? What were our priorities? What did we need to do to achieve our goals?
Our reflections made us understand that, in order to reach full satisfaction, we had to leave.
The search for the right place on Earth began with some specific criteria. It was in Lausanne that we found the surroundings that we were looking for. So we landed with our bags and our 2 children.
When I was younger, I had already lived abroad, first in France, then in the USA where I worked as an occupational therapist. Integration into Switzerland was a unique change because I was the only one in our family who spoke French. I had to use constructive dialogue and creativity to transform stress into positive family harmony. Mindfulness, active listening and a non-judgement approach were my keys to maintaining energy, joy and a healthy balance in my family life.
My professional career is marked out by various projects:
the creation of a company of 35 people
the management of an occupational health program,
consulting, research and
outpatient occupational therapy in neurology and mental health…
just to name a few.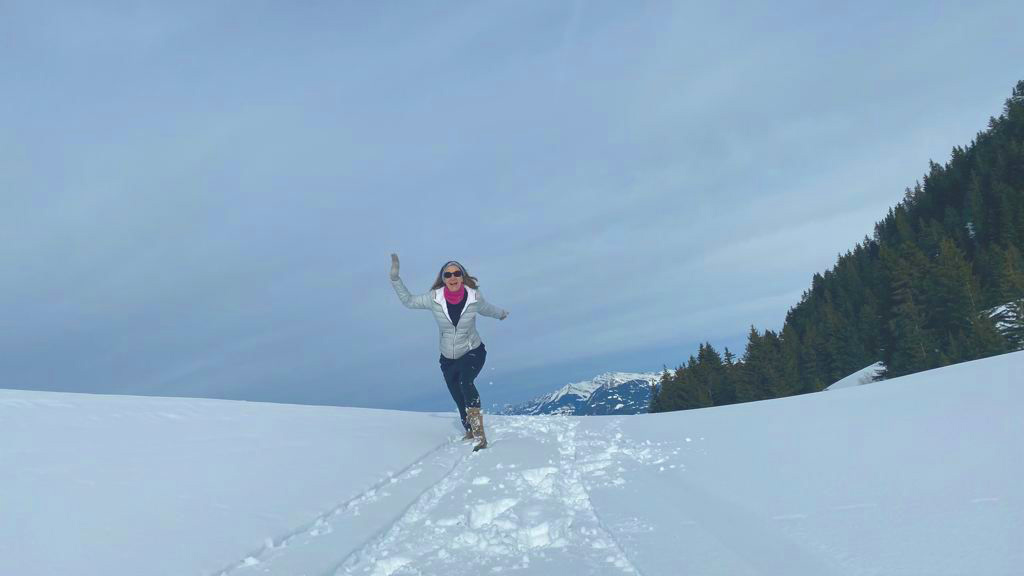 As part of the home health care team in Lausanne, I furthered my experience in occupational therapy by working inside clients' homes, in real life scenarios. My federal training as coach and supervisor also allows me to promote growth in peoples professional life and to add a meta-perception to my professional skills.
So many enriching personal and professional experiences which allowed me to create, in 2020, « jazz ergothérapie & coaching ».
My practice
I use a holistic approach based on scientific evidence, including occupational science, positive psychology, and elements of cognitive behavioral therapy.
Diplomas and continuing education
– Federal diploma of supervisor-coach
– BSc in Medical Sciences, Occupational Therapy
– CAS in leadership and organizational development
Other courses and certificates
– Positive Intelligence (strategies for mental fitness)
– COTID (duo-coaching occupational therapy)
– Contributions of cognitive and behavioral therapy (CBT)
– Training in Motivational Interviewing
– Psychosocial risks and the prevention of burnout
– Analysis of the activity and ergonomics at work
– Ergonomics of computer workstations
– Project management